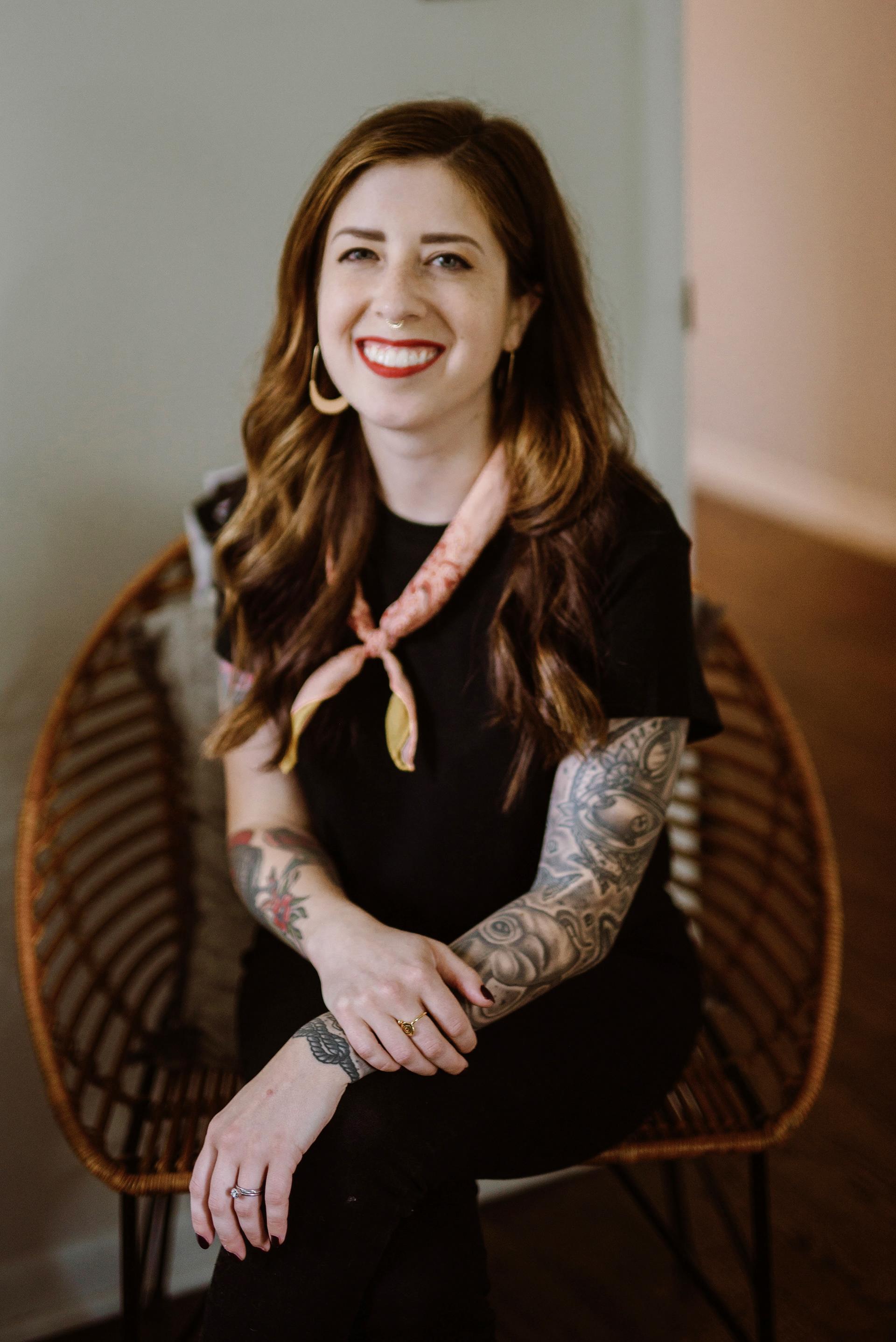 I am an 
art director & designer
with 13 years industry experience. 
I began my career as a book cover designer in New York City, working for independent and academic publishers throughout the country. Since then, I've gained experience in print design, digital design, branding, brand management, and art directing a team of five designers.
I currently live in Raleigh, NC with my husband, two dogs (plus one foster at any given time), two betta fish, and about 50 houseplants.